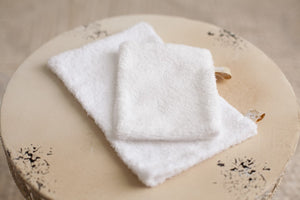 Taking a bath isn't just about getting clean. Bath time is the most enjoyable time for your child.
Léush Baby glove wash towel is the perfect tubby time item for your little one .Your Child will look forward to getting all cleaned up with a super soft glove wash.

Size :Small - 5.8" x 4.1" Large: 8" x 6.2"
Weight : Small - 0.5oz Large: 1oz
Machine Wash and Dryer Safe.