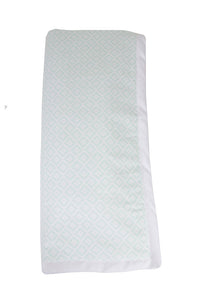 Gold and White Dots perfectly spotted on a soft mint-colored fabric on one side, and white fabric on the reverse side. Wrapped around with a white border.
Serves as a handy accessory for your stroller or crib.

Size 28" x 34", 100% Cotton
Weight : 8.9oz
Good for Summer.
Machine Wash and Dryer Safe.