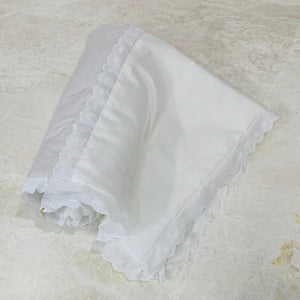 Our Elegant and rich blanket, light weight, and very soft 100% cotton front fabric.
100% Gray dots cotton, back fabric: 100% white cotton.
Beautiful bordered with a white baby chick embroidery on the edge.
Serves as a handy accessory for your stroller or crib.

Size: 28" x 34"
Weight : 9.4oz
Good for All Seasons.
Machine Wash and Dryer Safe.